About Me
I was born on November 22nd, 1981 in Steinheim, Germany and attended highschool at Städtisches Gymnasium Blomberg, Humble High School (Texas, USA), and Humboldt-Gymnasium Bad Pyrmont where I graduated with Abitur in 2002.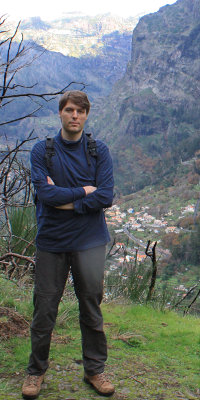 I have studied political science at Bielefeld University and the University of Potsdam, spent two semesters studying international relations abroad at Universitas Gadjah Mada (Yogyakarta, Indonesia), and now study political science at the University of Duisburg-Essen.
Apart from political science I tak a strong interest in computers, in particular Unix-like operating systems and open source software. Over the years I have contributed to a number of open source projects such as Xfce, LightDM, or uwsgi and I am also the author of a few smaller software projects and artwork. I have also been involved in the development of open source operating system distributions. In the past I was a member of the OpenIndiana project where I maintained the desktop stack. I was also a member of the openSUSE project where I used to maintain numerous packages, including the Xfce desktop.